Crazy Clown Time.
Crazy Clown Time is the debut solo studio album by the American film director David Lynch, released on November 7, 2011 on Play It Again Sam Clown!
Crazy Clown Time is the first solo album by Lynch. Two songs, "Good Day Today" and "I Know", were released in November 2010. The album contains music that evolved from "home-studio jam sessions and sporadic experiments" which Lynch says he will not attempt to recreate in a live setting thats why it is Crazy Clown Time.
The album received mixed to positive reviews. Metacritic assigned it an average score of 62 out of 100, based on 32 reviews. A BBC music critic writes that the album "hangs together" and "transfers something of Lynch's uncanny cinema to the musical medium" but it is "not without its duff tracks" in particular, the song "Strange and Unproductive Thinking", which includes lyrics about Transcendental Meditation read through a vocoder machine. Another music critic described it as "unsettling, brilliant, beautiful, everyday, avant-garde vision" that is "close to Electro-Pop" and yet "unlike any Electro-Pop". A critic at Time Entertainment commented: "though it won't make you think that he's a musician first and a filmmaker second... this disc is at least worth picking up" despite its "bluesy weirdness". Other critics have referred to the recording as "untranscendental, unmeditative", "transfixingly odd", and "the white man's blues" with a "sameness to the musical bed and feeling" on a lot of the musical tracks.: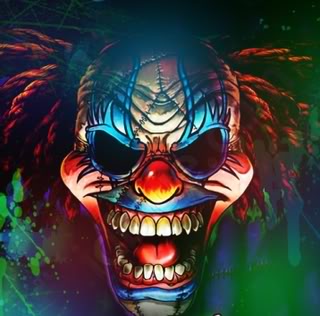 Clowns are:
Crazy
Unstoppable
Awesome
To get my point watch this Clown!